OUR BLESSINGTON

SHOP (LOWEST PRICES IN TOWN)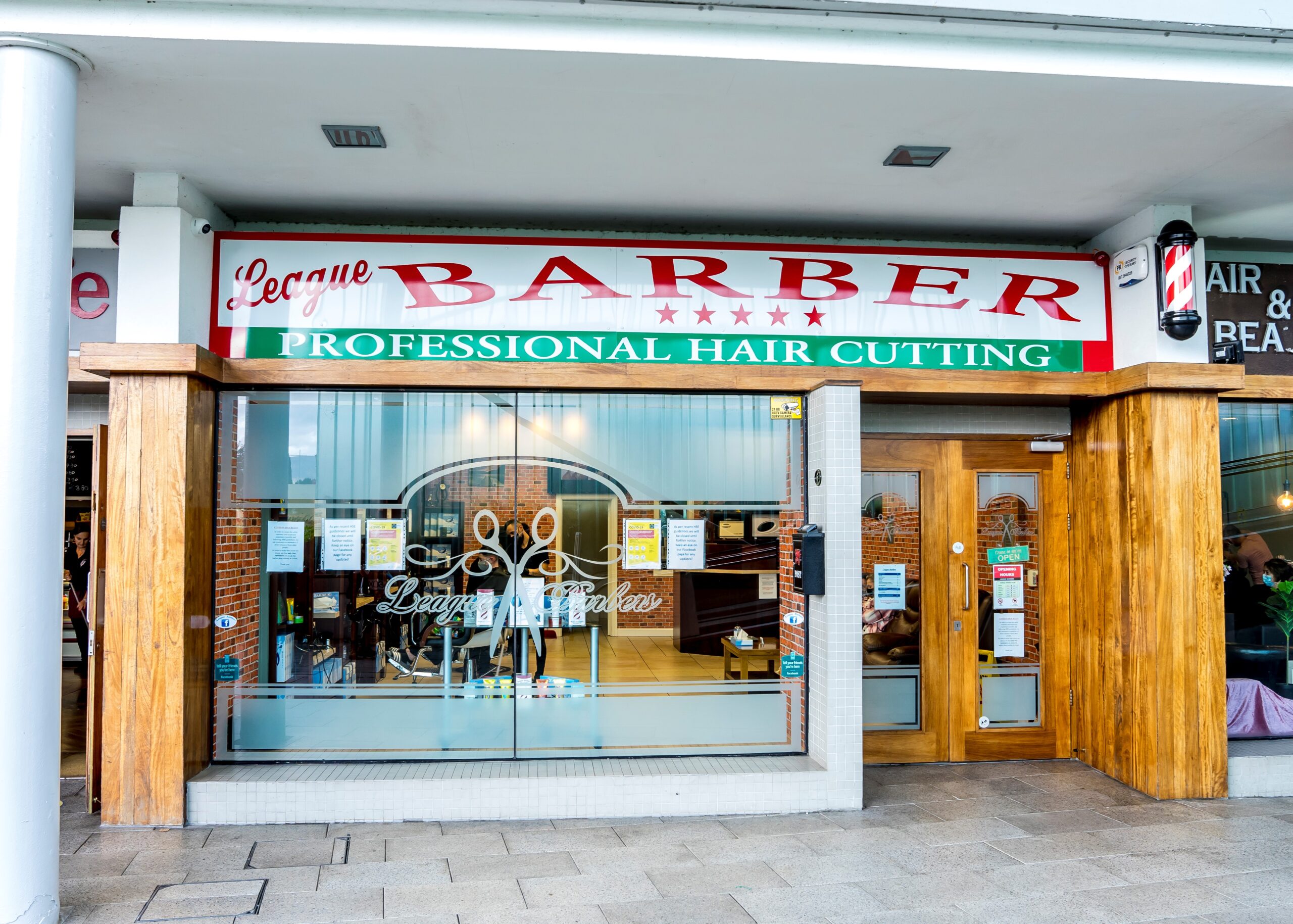 We were delighted to welcome you in Blessington Co. Wicklow and are delighted to be servicing the community and establishing long lasting friendships with our customers. We will continue to strive to give the community unbeatable service without high charges to our valued customers.
Why not pay less for more?
At affordable prices, you get a quality hair cut in a modern barber shop and get the following free: ear hair removal, eyebrow trimming and nose hair trimming.
Kids friendly barber…
Only at League Barbers will you find a dedicated unit fro kids that is designed especially fro children. For his first cut we offer a special certificate and photos to remember the special occasion!
PRICES
Adults (Over 14yrs):
Dry Cut                 €15
Wash Cut & Blow-dry       €15
All Over Shaves  (Same No.) € 10
All Over Shaves  (Same No.)  € 12
Flat Top                €15
Re-Style                € 15
One-side Head Design    €5  
Hot Towel Shave   €30
Children (Under 14 yrs)    € 10
Seniors (Over 65 yrs)    €10
We also offer the
following Services
Ear Hair Removal
Eyebrow Trimming
Nose Hair Trimming
OPENING HOURS
Monday 10:00 – 7:00pm
Tuesday 9:30am – 7:00pm
Wednesday 9:30am – 7:00pm
Thursday 9:30am – 7:00pm
Friday 9:00am – 7:30pm
Saturday 9:00am – 7:00pm
Sunday 11:00am – 5:00pm