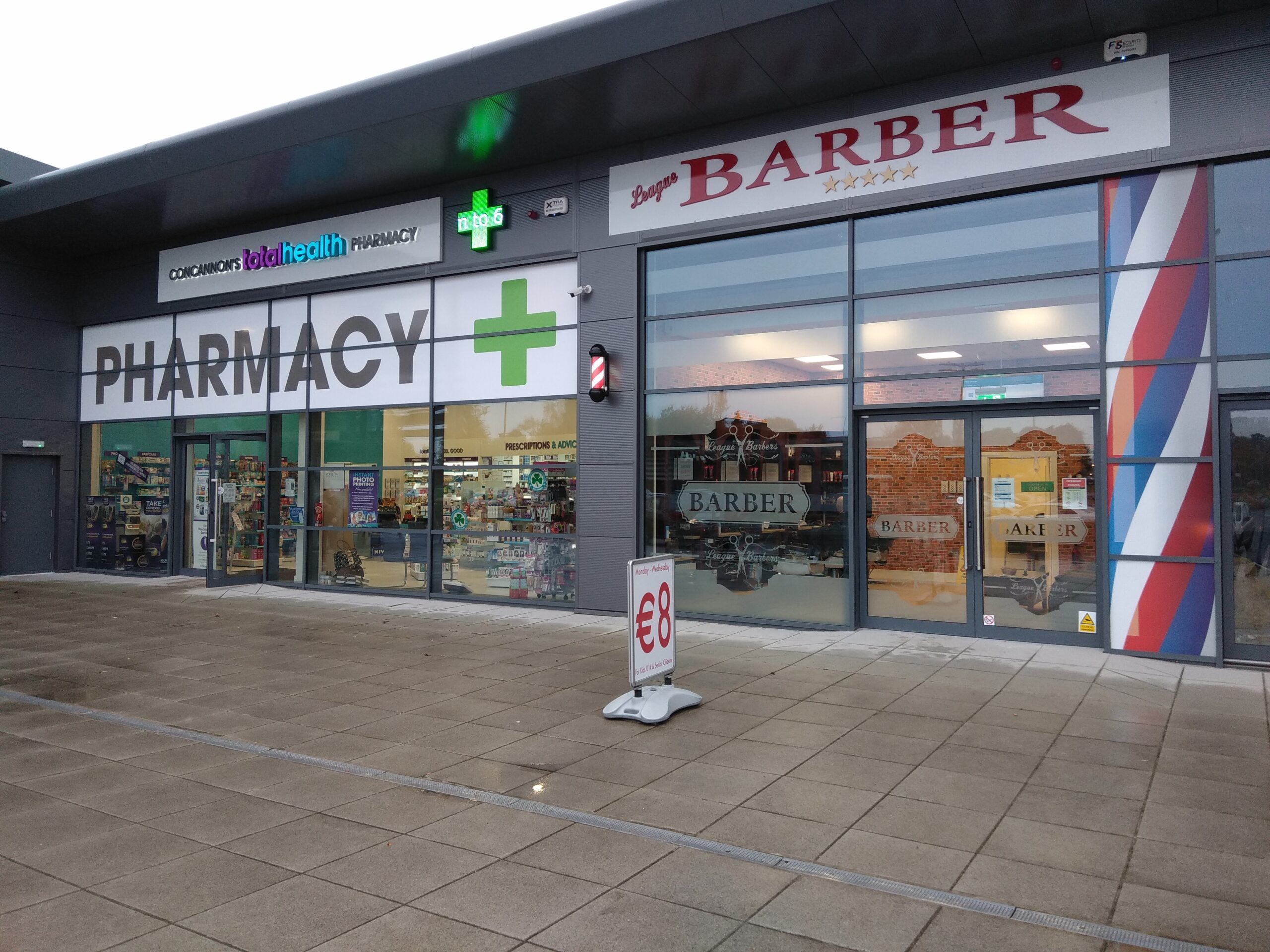 Have you dropped by yet?
Our shops are dedicated to providing the highest possible standards, by friendly professional staff, in comfortable surroundings…
…at the best possible price!
Come in and meet us!
Prices
Dry Cut                 €14
Children & Seniors  € 8 / €10
Wash Cut & Blow-dry       €14
Beard Trim             € 6
Flat Top                €14
Re-Style                € 5
All Over Shaves    € 10 / € 12
Hot Towel Shave   €20
We also offer the
following Services
Ear Hair Removal
Eyebrow Trimming
Nose Hair Trimming
We offer all Senior Citizens and Kids U14 the opportunity to get a haircut for just €8 on any Monday, Tuesday or Wednesday!
OPENING HOURS
Monday 9:00am – 7:00pm
Tuesday 9:00am – 7:00pm
Wednesday 9:00am – 7:00pm
Thursday 9:00am – 7:00pm
Friday 9:00am – 8:00pm
Saturday 9:00am – 7:00pm
Sunday 11:00am – 5:00pm