League Barbers – Our Barber Shop in Mullingar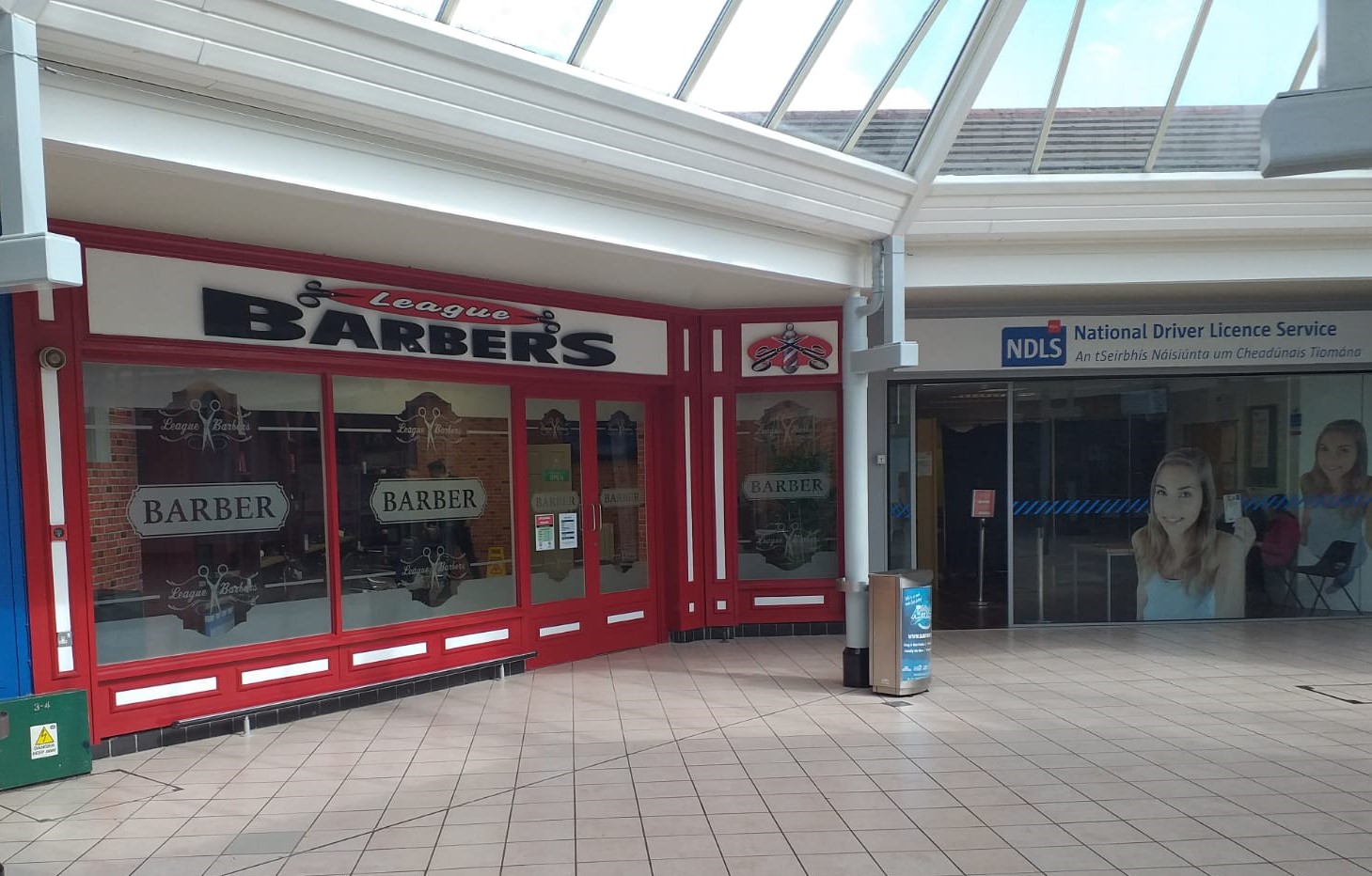 For a small price you get a quality haircut… pay less for more..
For just €10 you get a quality hair cut in a modern barber shop and get the following free: ear hair removal, eyebrow trimming and nose hair trimming.
Kids friendly barber
Only at League Barbers will you find a dedicated unit fro kids that is designed especially fro children. For his first cut we offer a special certificate and photos to remember the special occasion!
Prices
Dry Cut                 €10
Children & Seniors  € 8
Wash Cut & Blow-dry       €10
Beard Trim             € 6
Flat Top                €10
Re-Style                € 6
All Over Shaves    € 8
Hot Towel Shave   €20
We also offer the
following Services
Ear Hair Removal
Eyebrow Trimming
Nose Hair Trimming
OPENING HOURS
Monday 9:00am – 7:00pm
Tuesday 9:00am – 7:00pm
Wednesday 9:00am – 7:00pm
Thursday 9:00am – 7:00pm
Friday 9:00am – 8:00pm
Saturday 9:00am – 8:00pm
Sunday 11:00am – 6:00pm